Substations and power lines on the electric transmission system are particularly vulnerable to physical attacks, where large, high-voltage transformers are typically located in exposed outdoor conditions and transmission towers are highly visible from long distances.
Electric grid significant events
A sophisticated domestic terror assault was carried out on Pacific Gas and Electric's Metcalf Transmission Substation in Coyote, California. The attack, in which gunmen fired on 17 electrical transformers, resulted in more than $15 million worth of equipment damage. Fortunately, there was little impact on the station's electrical power supply because grid officials rerouted power and asked power plants in Silicon Valley to produce more electricity. But it took utility workers 27 days to make repairs and bring the substation back online.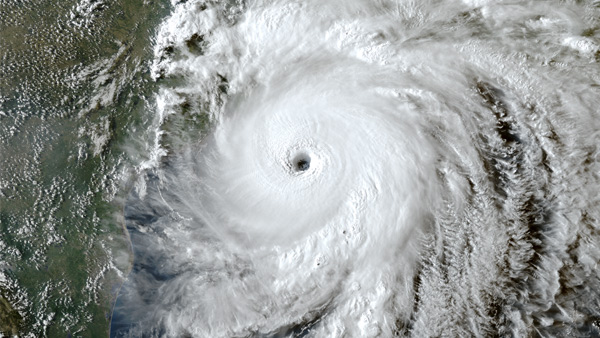 In August 2020, Hurricane Laura made landfall in Louisiana as a catastrophic Category 4 hurricane. The Entergy distribution and transmission systems across Louisiana and Texas incurred severe damage with over 560,000 customer outages. Entergy's damage assessment concluded that Laura took out 219 transmission lines, 1,108.17 miles of line and damaged 292 substations. The hurricane also damaged 9,760 of the company's poles, 3,728 transformers and 18,706 spans of wire.
White supremacists plotted to attack power stations in the southeastern U.S., and an Ohio teenager who allegedly shared the plan said he wanted the group to be "operational" on a fast-tracked timeline…The Ohio teen, who was 17 at the time, also shared plans with a smaller group about a plot to create a power outage by shooting rifle rounds into power stations in the southeastern U.S. The teen called the plot "Light's Out," and there were plans to carry it out in the summer of 2021, the affidavit states.
Critical infrastructure attacks
Vulnerabilities and threats related to Critical Infrastructures have been recognized risks for a long time. But in today's connected environments, where digital and physical systems are converging, the U.S. threat environment is changing in ways that require new kinds and levels of attention. U.S. critical infrastructure is both in the geopolitical battle space and the target of extensive criminal activities according to the National Counterintelligence and Security Center.
Nashville bombing
Nationwide debate emerges on how to secure communication networks in wake of the Nashville bombing on Christmas Day 2020. The attack crippled cell service, internet and even key tools for law enforcement across a multi-state region. In rural White County, Tennessee, more than 90 miles from the damaged AT&T building in Nashville, residents struggled to get through to the emergency communications center and the county's 911 Emergency Director remained shocked their wireless services were still out four days after the bombing.
Florida water plant hacked
A hacker was able to access the City of Oldsmar, Florida's wastewater treatment plant on February 5th, 2021 and tamper with the water supply. An outdated version of Windows and a weak cybersecurity network allowed the use of remote access software to temporarily raise the levels of sodium hydroxide in the water from about 100 parts per million to 11,100 parts per million. A plant manager who noticed the hack as it unfolded was able to return the system to normal before any major damage occurred, investigators said.
Natural gas plant ransomware infection
In 2020 a U.S. natural gas facility shut down operations for two days after sustaining a ransomware infection that prevented personnel from receiving crucial real-time operational data from control and communication equipment. An advisory from the Department of Homeland Security's Cybersecurity and Infrastructure Security Agency (CISA) didn't identify the site except to say that it was a natural gas-compression facility. Such sites typically use turbines, motors, and engines to compress natural gas so it can be safely moved through pipelines.