Combining experience and innovation for a more resilient grid
American Electric Power, Berkshire Hathaway Energy and FirstEnergy launched Grid Assurance to provide an industry-led grid recovery solution to mitigate risks from increasing physical attacks and cybersecurity events on the electric grid all while improving its resilience.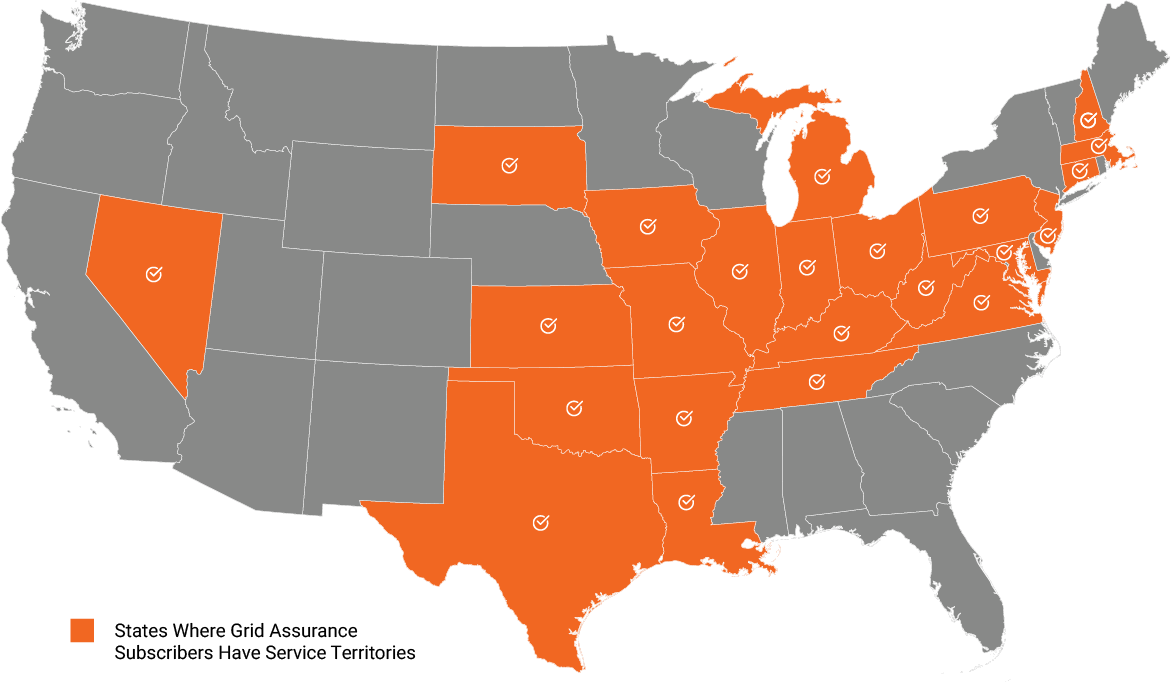 Grid Assurance is an independent company utilizing industry best-practices to create a robust and cost-effective solution for subscribers, with a dedicated and experienced team that manages equipment logistics, warranty, maintenance and storage and is prepared to respond immediately to subscriber requests following high-impact events.
Grid Assurance's subscriber base includes 31 transmission-owned affiliates with operations across 23 states.
What people are saying
"The service is a win-win; pooling assets and accessing economies of scale, which should lower costs to ratepayers."

— Homeland Security
"Our ability to quickly obtain spare equipment for our transmission system is critical to keeping power flowing to our customers. Having access to a shared inventory of vital, hard-to-obtain transmission equipment can provide what we need, when we need it."

— Carl Bridenbaugh, vice president, Transmission, FirstEnergy Corp.
"Grid Assurance provides our customers with the most cost-effective way to address the new threats facing our country by providing timely access to long-lead-time, ready-to-deploy equipment that is properly stored and maintained and can be transported quickly to the affected location using pre-planned logistics"

— Lisa Barton, Executive Vice President, Transmission, American Electric Power