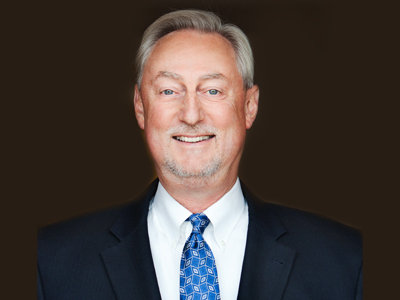 Jeff Fleeman, Chief Operating Officer, is responsible for the development of the company's strategic equipment inventory, secure warehouses and delivery logistics.
Jeff joined American Electric Power in 1981, and his last position was Managing Director of Transmission Business Development.
Jeff's previous roles at AEP include Vice President — Technology of BOLD™ Transmission LLC, a newly formed AEP affiliate that develops and licenses high-capacity, high-efficiency line design technology. Concurrently, he served as Director of Advanced Transmission Studies and Technologies, where he had system-wide responsibility for AEP transmission technology strategy; HVDC/FACTs systems; system dynamic analysis; and asset performance and renewal programs including asset replacement planning, grid resiliency analysis, spare transformer strategy and the implementation of AEP's Asset Health Center. He also has held AEP system-wide leadership roles in Transmission Asset Engineering, Substation Engineering and Major Transmission Equipment.
Jeff has a Bachelor of Science in Electrical Engineering degree and a Master of Science in Electrical Engineering degree from The Ohio State University.
In 2017 he was recognized by Public Utilities Fortnightly as one of their first top 40 Innovators for his work on the BOLD Transmission Technology, the Asset Health Center, and many other innovations over his career.
He recently chaired the Power System Electric Research Center Industry Advisory Board, served as Chair of Electric Power Research Institute's Transmission & Substation Advisory Council from 2011-2017 and was Chair of Edison Electric Institute's Transmission Committee from 2005-2007. He is a senior member of Institute of Electrical and Electronics Engineers and past chair of the IEEE/PES Region 2 Scholarship Plus Committee. Jeff is a member of Council on Large Electric Systems and is a registered Professional Engineer in Ohio.