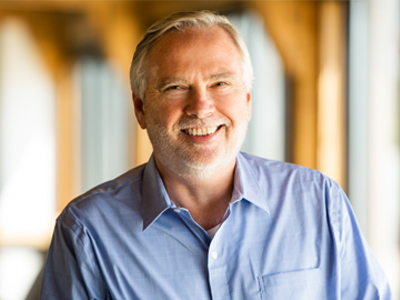 James Zumstein, Director of Logistics & Warehouse Operations, has led the effort to develop Grid Assurance secure storage requirements. He identified and assessed many facilities in the U.S. James implemented the warehouse improvements and security improvement requirements. He oversees the equipment maintenance policies to safeguard equipment in long-term storage.
James leads the effort regarding the movement of all equipment. He coordinates with Grid Assurance logistic partner on development of subscriber-specific "delivery plans." In addition, he reviews rail clearances annually to maintain accuracy of delivery routes.
Before his assignment with Grid Assurance, James led a team of AEP transmission project managers in the Indiana/Michigan region. His team provided construction support, leadership, project scheduling, project budget control and financial forecasting. James also supported the purchase and delivery logistics for AEP Transmission EHV transformers and other large equipment.
James represents AEP/GA on Edison Electric Institute's Transformer Transportation Working Group (TTWG) and represents Grid Assurance at RICA (Railroad Industrial Clearance Association).
Prior to 2012, James was engaged in the North America industrial process control (Pulp & Paper) for ABB. Project management services for sales, delivery and customer contact for industrial gauging & process control systems in the Pulp & Paper Industry.
James earned his Bachelor of Science degree in Computer Science from Franklin University. He holds PMP certification and OSHA 30 safety training.